Guernsey's Castle Cornet closed for royal visit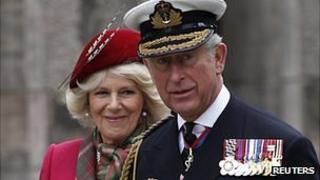 Guernsey's Castle Cornet has been closed to the public ahead of a two-day royal visit later this week.
The Prince of Wales and Duchess of Cornwall will visit Guernsey, Alderney, Sark and Herm on Thursday and Friday.
As part of their visit to Guernsey, the couple will attend an affirmation of allegiance ceremony at Castle Cornet, involving politicians and dignitaries.
The castle will be closed to the public for the whole of Wednesday and most of Thursday.