Guernsey cycling club calls for compulsory helmets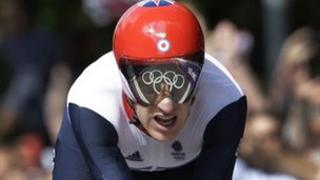 A Guernsey cycling club has said the use of cycle helmets should be made compulsory.
Gary Wallbridge, president of the Guernsey Velo Club, said helmets were necessary on the island's narrow roads.
He rejected the idea of helmets putting people off taking up cycling, which was put forward by Roger Geffin from the Cyclist Touring Club in the UK.
The issue was raised nationally last week when Olympic cyclist Bradley Wiggins was asked for his views.
His comments sparked debate in the cycling world, after he seemed to suggest that legislation governing helmets should be introduced.
Mr Wallbridge said: "The cyclist is the most vulnerable user of the road... yet we afford it, by law, the least amount of protection.
"It's a legal requirement to wear safety belts in a car... and yet we've got no legal requirement to wear a safety helmet [on a bicycle]."