Guernsey Education board seeks to recruit Mulkerrin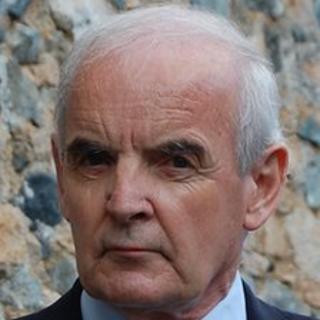 Guernsey's Education Department is to nominate Denis Mulkerrin as a non-voting member of its board.
Mr Mulkerrin, a former advisor to the UK Secretary of State, was born and educated in Guernsey and had a long career as a head teacher in the UK.
He was appointed to conduct a review of Guernsey's secondary schools following disappointing GCSE results in 2011.
His report, published in January, was critical of communications between politicians and head teachers.
He was subsequently commissioned to investigate the island's primary schools and found reading ability in decline.
In July, Mr Mulkerrin said Education was moving in the right direction, after implementing 22 of his 49 recommendations regarding secondary schooling.
The Education Department - like all States of Guernsey departments - is entitled, but not obliged, to nominate up to two non-voting members.
If deputies approve the nomination at their meeting on 26 September, Mr Mulkerrin will have the same rights and duties as ordinary members, other than the right to vote.