Guernsey Grande Bouet housing 'ready next year'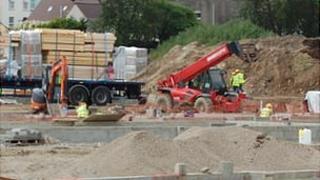 The first families are due to move into the second phase of Guernsey's Grand Bouet redevelopment early next year.
Work to replace the housing estate began in 2009 with the first phase of 55 properties completed last year.
Phil Roussel, from the Guernsey Housing Association, said the foundations for 60 houses and 20 flats had also been laid.
The development is being built on land given to the association by the Housing Department.
Mr Roussel said the association had decided to name the new streets Jamouneau and Sarchet after families that had previously farmed the land.