Guernsey boat drink-drive laws being considered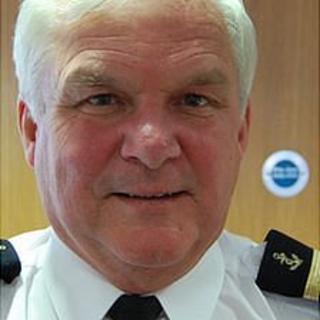 Guernsey's harbour master is considering calling for laws to stop people drinking heavily while in charge of private boats.
It follows a four-hour search and rescue by the island's lifeboat in the early hours for two people in a boat which had run out of fuel.
Captain Peter Gill said those onboard had been drinking heavily and were unprepared for being at sea at night.
He said incidents like this wasted the time of the volunteer lifeboat crew.
Captain Gill said: "I've long held the view that legislation in respect of drinking and boating is the last thing that we really need, but I have to say we are getting pretty close to considering that sort of thing."
He said currently only those legally in charge of a boat carrying passengers - for hire or reward - or a commercial cargo ship can be charged with offences relating to being in charge while under the influence of alcohol.
A 999 call was made from a local motorboat just after midnight reporting a position in the Big Russel.
The lifeboat launched at 00:26 BST, found the vessel at 04:45 and towed it back to St Peter Port Harbour by about 06:00.
Captain Gull said the boat was found "miles and miles" from its reported location.
He said: "The boat wasn't really fit to be going out at night anyway... they didn't have flares... they didn't know how to work their GPS, they gave out a position which was in fact what's called a way point.
"Given that the weather was good they were in no particular immediate risk of drowning or sinking.
"But the sea is a mighty big place and the longer you spend looking for someone the harder it gets as they drift with the wind and the tide and if you don't know where they started from it's difficult to know where they're going to end up."
He said the lifeboat crew ended up searching about 40 or 50 sq miles before they found the boat.
Captain Gill could not give an overall cost for the operation but said about 1,400 litres of fuel, costing about £1,000, had been used.
He advised all private boat users to "act and operate within the limits of your own capability, the limits of the boat and the weather conditions associated".