IT expert claims Guernsey can create hundreds of jobs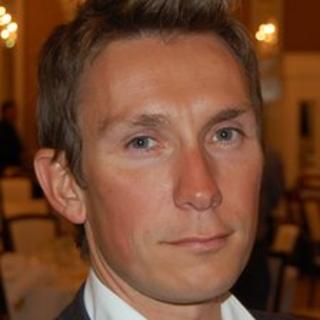 Guernsey could create "hundreds, if not thousands of jobs" in the IT industry over the next decade, according to an internet expert.
Alex Taylor, the co-founder of Jalipo, an internet platform for pay-TV, said: "I think that's a very reasonable expectation.
"In terms of infrastructure, the investment that we require is very little."
Mr Taylor was addressing the island's Chamber of Commerce on Monday.
He said: "The great thing is, Guernsey already has a fantastic finance industry that this complements and which the finance industry can complement back.
"I'm heartened by the extremely enthusiastic response... from the business community."
Mr Taylor said training for Guernsey residents should be given priority, to ensure the maximum benefit to the island.
"This isn't about bringing talent in from overseas," he said.
"This is about creating talent on the island and giving locals the means to earn a great living... but to be able to stay on Guernsey."
Deputy Kevin Stewart, the minister for commerce and employment, said Mr Taylor's views were "very similar" to his own.
Deputy Stewart said he wanted government "to be the catalyst and the facilitator" for the private sector to develop IT in Guernsey.
"It's fantastic that the private sector has taken this up, encouraged by what we're doing here," he said.
Deputy Stewart was elected to lead the department in May, after impressing on his fellow deputies the importance of developing an IT strategy.
He said the plan would form an important part of the drive towards diversifying the island's economy.
Economic diversification and growth in IT were recommendations made in a report by consultants Oxford Economics in May.