Sark Chief Pleas votes to hire first civil servant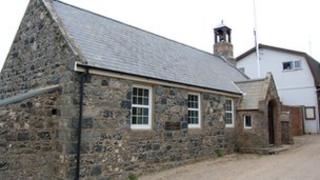 Sark's government has decided to appoint its first civil servant.
At an extraordinary general meeting on Wednesday, the island's Chief Pleas voted 18 to 9 to go ahead with the temporary hiring of a chief secretary.
The creation of the six-month post was recommended by former UK senior civil servant Belinda Crowe in an independent review of Sark's government.
The chosen candidate will be responsible for consulting on and then implementing further government reform.
Ms Crowe also recommended a reduction in the number of committees and the creation of further civil service posts, to reduce the burden on those setting policy and to improve economic planning.
The General Purposes and Advisory Committee presented the proposal to Chief Pleas and gained the support of two thirds of the assembly despite concerns about the estimated £45,000 cost.
Its chairman, Conseiller Charles Maitland, said: "People will look back in a couple of years' time and wonder why there was such a discussion on this issue.
"I believe it will make a vast difference to Sark - for the good."
The committee has consulted with Guernsey, Alderney, Jersey and the Isle of Man about the creation of the post, which will now be advertised.
The issue was previously discussed at a public meeting on 25 July, which was attended by about a quarter of the island's electorate of 456.