Guernsey Baubigny schools route 'should be public'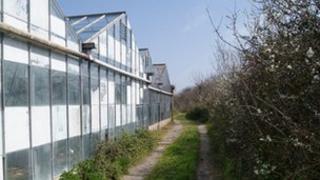 An underused walking route to two Guernsey schools should be extended and opened to the public, according to a St Sampson's deputy.
Earlier this week it was revealed just six pupils use the path that opened in 2010 and has cost Living Streets about £20,000.
Deputy Peter Gillson has suggested extending the pathway past the school.
He said combined with existing paths it would create a safe walking or cycling route across the north of the island.
Deputy Gillson said it would require 2m-3m (7ft-10ft) at the edge of the Baubigny schools boundaries to be fenced off for the path.
He said if the pathway was used more it might reduce some of the anxiety parents had expressed about the path and therefore encourage more students to use it.