Guernsey mortgage relief cut plan 'poorly communicated'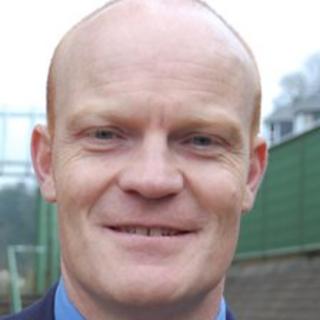 Guernsey's Treasury minister has apologised over "poorly communicated" plans to reduce the limit on mortgage interest tax relief.
Friday's 2013 budget report said the Treasury and Resources Department believed it should be phased out, prompting several online petitions.
Deputy Gavin St Pier said the only firm proposal was to cut the relief limit by £50,000 from 2014.
Campaigner Warren Blaize said it was clear the aim was to "go further".
"The budget report says the scrapping of the tax relief could raise £8m to be redistributed elsewhere but this initial move will only raise about £100,000," said Mr Blaize, whose campaign has 976 supporters.
"So clearly it's the intention of the board to go further with this phasing-out."
When the budget was released, Deputy St Pier told BBC Guernsey: "What we would like to be able to do... running from 2014 to 2021 is gradually withdraw that relief... and redistribute [the revenue] through the tax system."
'No surprises'
However, he said earlier there were no formal plans to reduce it further, following the reduction from £400,000 to £350,000 proposed in the 2013 budget.
"There will be no nasty surprises for Guernsey's mortgage holders," he said. "We have stated a view. We have not made a decision."
The budget spelt out an "intention" to reduce the threshold by £50,000 each year, "subject to consideration as part of the review of taxes, duties and contributions".
This review is due to be carried out by Treasury and Resources, the States' Fiscal and Economic Policy Group and the Social Security Department next year.
Mr Blaze urged mortgage holders not to be complacent after hearing Deputy St Pier's reassurances.
"We still need to let them know we don't want this," he said.
"The way my finances are at the moment... it will make a big difference between living comfortably and living close to the bone."
Vale Deputy Matt Fallaize has announced he will oppose the reduction at next month's budget debate, with a formal amendment to the proposals.
Deputy St Pier admitted his department's plans had been "poorly communicated".
"It has not been handled in perhaps the way it should have been," he said.
"It has caused a lot of anxiety and distress and for that I'm sorry."