Guernsey and Alderney get youth services funding plan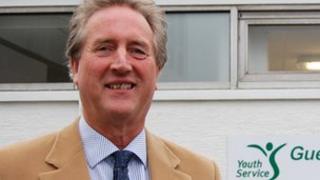 A new funding plan for youth services in Guernsey and Alderney has been announced by the Education Department.
An agreement between the department and the Youth Partnership for Guernsey and Alderney (YPGA) will see a grant of £550,000 given annually.
In return, YPGA agreed to take on the work of the Youth Service, and use the grant to pay for staff and services.
The initiative was first suggested partly in response to the establishment of Guernsey's Sports Commission.
'Encourage volunteers'
Deputy Mike O'Hara, the Culture and Leisure Minister, unveiled plans to create a youth commission, along similar lines to the new funding agreement.
Deputy Robert Sillars, Guernsey's Education Minister, said: "It's a better way of delivering to the youth of today.
"It will encourage professionals, it will encourage volunteers... to come to work with the youth programme, and it's not working for the States."
"We see that it would be more inclusive for the island."
Wayne Bulpitt, chairman of YPGA, said: "The youth partnership will work... to better coordinate and add more value.
"One of our initial actions will be to recruit a chief executive who will support the current staff team.
"The chief executive will be in a position to work with other government agencies and the sectors within the island to fill some gaps in services provided."