Former Guernsey landfill gas pipes repairs begin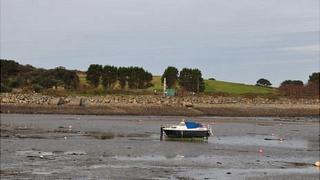 Repairs are being made to a pipe system that extracts gases from one of Guernsey's former landfill sites.
The former quarry at Bordeaux was used as the island's main waste disposal site from the 1971 until the mid-1980s.
Bacteria in old rubbish tips create methane and other gases, which if not removed could explode or burn.
The work, due to last two weeks, is the first time any major maintenance has been carried on the system, which was installed more than 20 years ago.
Some of the pipe work is due to be relaid and some additional gas wells installed due to the pipes moving due the resettlement of the site as the rubbish breaks down.
Mark Torode, senior operations manager for States Works, said it was fortunate major work has not been needed previously.
He said: "These former landfill sites produce methane and other gases long after they close, and we need to keep extracting this for upwards of 30 years.
"Even after that they continue to emit gas, for as long as 100 years, but at lower level that requires monitoring but less management."
Since it was permanently closed in 1992 the site has become a nature reserve and an important habitat for local wildlife.
A working group involving representatives of States Works, the Environment Department and local ecology experts Environment Guernsey, manages the site.
Mr Torode said the work had been scheduled away from the bird breeding season to cause the least possible disturbance to wildlife in the area.