Staff cuts at St Anne's School in Alderney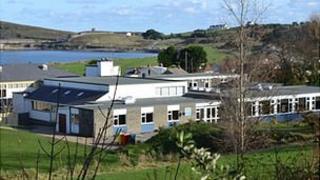 The number of teachers at St Anne's School in Alderney is being cut due to a drop in the number of pupils.
The number of full-time staff is due to drop from 18 to 15 after pupils numbers have fallen from 200 to about 135 in five years.
Head teacher Mike Gaunt said with the fall in students it was inevitable that staff posts would have to be reduced.
He said they hoped to make the cuts by not replacing people as they leave with redundancies as a "last resort".
Mr Gaunt said the aim was to ensure the pupils' education was not affected by the changes.
A spokesman for Guernsey's Education Department said it was supporting the school in minimising the impact on students while these changes were made.
The move is expected to save about £150,000 from the school's budget of £1.5m.