Toni Read named Guernsey's first female chief inspector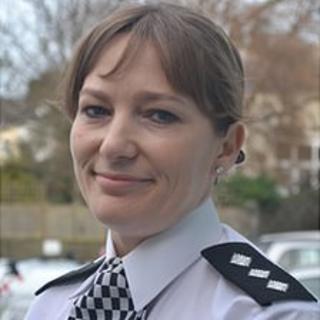 Toni Read has been appointed the first ever female chief inspector to serve with Guernsey Police.
She has served 22 years in the force since joining as a cadet and is one of four chief inspectors in the service.
Ch Insp Read said she had been inspired to rise through the ranks by senior female officers in the UK and the island's first female inspector.
Her initial role involves overseeing the merger of police and border agency under a single head of law enforcement.
She said it involved understanding the change in relationship from an operational point of view and replacing an IT system that has been operating for more than 20 years.
Ch Insp Read said she would also be involved with day-to-day policing issues as she will be on call to manage major incidents one week out of four.