Guernsey motorists stopped by police in search for missing woman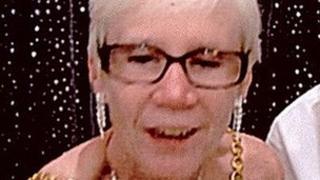 Guernsey motorists were stopped and questioned by police searching for a woman who went missing last week.
Police say they are "extremely concerned" about Gillian Sarahs, 54, who was last seen in Victoria Avenue at 18:15 GMT on Friday 1 February.
Det Sgt Karl Zierlinger said: "We are doing an appeal for witnesses.
"The idea is to speak to people who come this way every week who might not watch the news and to keep this in the public eye."
"We know she was seen down Victoria Avenue so we are just speaking to anyone who might have come down here," he added.
Guernsey police are urging anyone who may have seen her to contact them.
Ms Sarahs is 5ft 4in tall, slim, with short blonde hair and a fair complexion.