Charity calls for compulsory dog micro chipping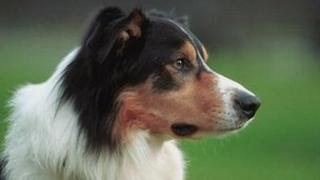 The introduction of compulsory dog micro chipping has been called for by the Guernsey Society for Prevention of Cruelty to Animals (GSPCA).
The move comes after it was announced that every dog owner in England would have to microchip their animal by 2016.
The GSPCA deals with about 200 stray dogs every year and about 45% have micro chips.
UK Government figures show more than 100,000 dogs are dumped, stray or lost each year at a cost of £57m.
Steve Byrne, manager at the GSPCA, said the charity has been "encouraging dog owners to get their animals micro chipped for nearly two decades".
People who own dogs in Guernsey over the age of six months have to pay a £10 dog tax, which is required annually.