Guernsey youth cafe opened after four years' planning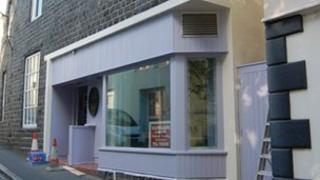 A youth centre that will provide a study space for 14-18 year olds has opened in St Peter Port after four years of planning.
The former Caves de Bordeaux pub near Trinity Square was bought by Guernsey Youth in 2008.
A spokesman for Guernsey Youth said a series of problems with the site meant the re-development took longer than expected.
The new youth cafe will be known now as "The Caves".
A spokesman said it will give them somewhere to socialise in town and a quiet study area.
Having purchased the property for £800,000 in 2008 the original plan to open it in October 2012 was delayed by structural problems.
Those behind the project said a lot of work has gone into getting it ready in time for half term. Now that it is open they are hoping to get teenagers more involved in running it.