Guernsey States needs 'innovative' funding, says chief minister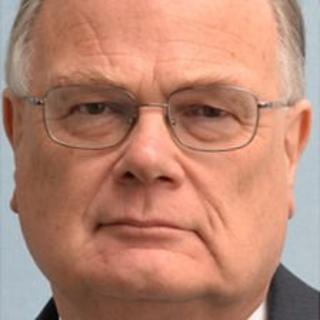 Guernsey needs new ways of making money to fund projects like improving coastal defences, the chief minister has said.
Deputy Peter Harwood said it was one of a number of long-term projects for which funding would need to be found.
He said: "We're going to have to come up with some more innovative methods of funding, we can't rely purely on creating surplus out of tax revenue."
A report estimates up to £1.8bn may need to be spent on capital projects over the next 20 years.
The States Strategic Plan, released by the Policy Council, aims to identify the challenges and difficulties the island is going to face over the next 20 to 25 years.
'Knee-jerk reactions'
The report mentions other long-term priorities such as ensuring transport links, improving island infrastructure such as the roads, harbours and broadband access and speed, security of energy supply and planning for increasing health and pension costs due to an ageing population.
Deputy Harwood said: "What we're not doing is saying categorically we will do this particular action today, this particular action tomorrow, we're trying to create a blueprint so that all States decisions can be taken with that blueprint in mind.
"In the past, the government has been accused of making knee-jerk reactions, taking a decision here and a decision there and they don't necessarily marry up and sometimes a conflict rises from those decisions."
He said: "People don't like talking about strategy they like talking about immediate plans and immediate action.
"[However], we have to be realistic, we have to plan for the future to ensure each decision made by the States over the next four, five, six, seven years fits into that overall direction of travel."
Deputy Harwood said the Commerce and Employment Department had a "critical role" as the "income generator" for the States by encouraging new business.
He said there was one addition to the latest plan as a separate shorter term document would be presented to the States in July 2014.
He said the Government Service Plan would focus on the next four to five year period and identify specific projects that could and should be achieved.