Guernsey head teacher to run two schools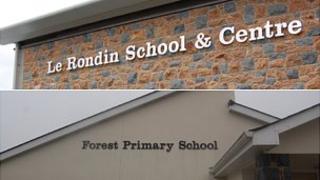 The head teacher of Le Rondin School and Centre will also run Forest Primary School, Guernsey's Education Department has announced.
Paula Sullivan has been appointed in the interim role for two years following the retirement of Forest Primary head teacher Gary Le Huray.
The department intends to review the arrangement towards the end of 2014.
A spokesman said this would allow any changes to be made ahead of the school year starting in September 2015.
He said in the meantime Forest Primary would be given funding for some more teaching input.
Alan Brown, director of education, said Mrs Sullivan "has been recognised by inspectors for her excellent leadership of Le Rondin School and was highly regarded in her previous role as Headteacher of St. Mary & St. Michael Catholic Primary School".