Sark Seneschal and Chief Pleas single roles begin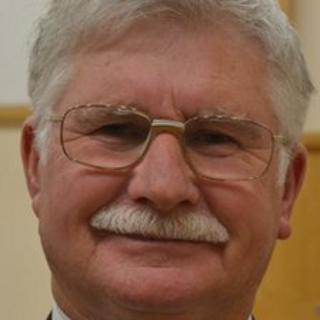 The split in the dual role of Sark's Seneschal has come in to force.
Jeremy La Trobe-Bateman has taken over the title of seneschal from Lieutenant Colonel Reg Guille, but has only taken on the role of Sark's chief judge.
Mr Guille was the only person nominated for the job of president of chief pleas, a role he previously carried out under the title of Seneschal.
He was sworn in just before midday. The move to split the dual role of the seneschal was agreed in 2010.
The Seneschal role had combined the chief judge and president of the island's government since 1675, but the change was made due to concerns it did not comply with human rights laws.
'More acceptable'
Mr La Trobe-Bateman was the only candidate for the new Seneschal post, and has also taken on the jobs of magistrate and coroner.
He was deputy seneschal under Mr Guille for 13 years prior to becoming Seneschal.
Mr La Trobe-Bateman said: "There's been mixed feelings about splitting the Seneschal's role, but I have a feeling we will get used to it... and we may find it works very well.
"I personally am very happy to be Seneschal as the magistrate solely. At one time I thought maybe it's only half the job, but actually it is a complete job and I'm looking forward to getting my feet under the table."
He said he thought the change would make no difference to residents or visitors but was "more of an exercise in making the face of Sark more acceptable to the outside world".
Mr Guille has also taken on the jobs of returning officer for elections, as well as trustee of island properties.