Guernsey Sports Commission school programme extended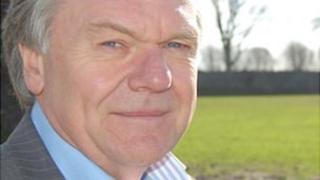 A programme aimed at developing Guernsey children's key sporting skills has been extended for three years.
The Guernsey Sport Commission piloted the scheme for children in school years three and four in 2011 and ran it fully for the first time in 2012.
Graham Chester, operations director, said sponsorship had been secured to extend the project.
He said encouraging a passion for sport at an early age would help tackle the rising levels of obesity in society.
The programme is delivered by commission staff and teachers are provided with lesson plans if they want to build on the scheme.
Mr Chester said the aim was "to give youngsters a wide range of skills they can use in sport, which will not only increase their ability but also their enjoyment".