'More money needed' for Guernsey mental health issues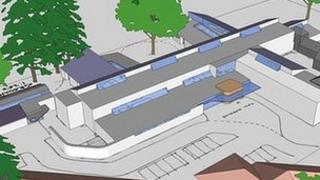 More money is needed to tackle children's mental health issues, says Guernsey's deputy education minister.
Deputy Andrew Le Lievre said about 400 children were referred to the child and adolescent mental health service in 2012, on average 34 a month.
He said the cases varied in severity but it highlighted the need for better communication at a political and strategic level.
He said the problem goes back decades and it was vital it was addressed.
Deputy Le Lievre said he welcomed the new mental health strategy but said it would need additional resources to make it work.
The Health and Social Services Department said the development would allow the centralisation of mental health facilities in purpose-built facilities.
He said: "We must not kid ourselves that we do not have problems in Guernsey, there are problems and they are severe."
The new strategy includes building a £24m mental health centre in Guernsey on the grounds of the Princess Elizabeth Hospital which will replace the Castel Hospital, which is expected to open in 2015.