Man jailed for four years for fraud in Guernsey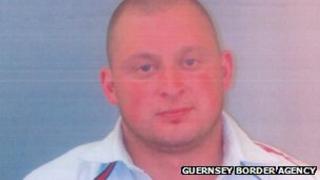 A man who laundered £210,460 through Guernsey bank accounts has been jailed for four years.
Martins Apskalns, 27, from Latvia, was jailed at Guernsey's Royal Court for fraud and conspiring to launder money.
A Guernsey Border Agency spokesman said Apskalns was a primary suspect in a money laundering investigation.
Judge Russel Finch said the four years for laundering and four years for 14 counts of fraud should run concurrently.
The Border Agency spokesman said Apskalns was responsible for laundering the £210,460 through Guernsey accounts in a scheme which centred on a Latvian syndicate involved in crime in Guernsey between 2010 and 2012 and elsewhere, involving the fraudulent use of credit cards to buy flights and credit for mobile phones.
'First case heard'
A cash payment would then change hands and then be deposited in a Guernsey bank account.
The judge said it was the first time such a case had been heard in Guernsey.
He said Apskalns had a "blasé" attitude and the court felt he was a reoffending risk.
Guernsey Border Agency said during an interview Apskalns claimed he passed 80% of the proceeds to another Latvian associate and kept 20% as his personal gain.