Guernsey States have made 'no decision' over Beau Sejour future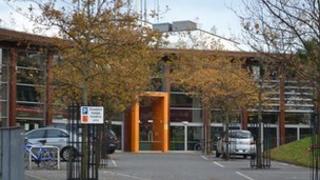 A decision is yet to be made on whether or not an external operator should be chosen to run Beau Sejour, according to the minister in charge.
Three companies have applied to operate Guernsey's loss-making Beau Sejour Leisure Centre and Footes Lane stadium.
The Culture and Leisure Department went out to tender in November and the deadline for submissions by interested companies passed on 8 February.
Minister, Deputy Mike O'Hara, said the bids would be rigorously assessed.
He said: "It is a 10-year contract and Beau Sejour has to come out looking nice and fresh after ten years.
"It is not just a matter of going in for 12 months, we have to think about the future. If there is any doubt we have to flag it up."
The outsourcing is part of wider States plans to find £31m worth of spending cuts.
The department's political board members visited seven sites in the UK last year to analyse how leisure centres were run there.
They have reassured islanders that Beau Sejour, which is the island's only leisure centre, and Footes Lane, which hosts athletics, rugby and football, will continue to be run as affordable, public access facilities.
It is intended the successful company will operate the facilities for 10 years, although the final arrangements will need approval from a majority of States members.