Alderney joins Channel Islands' energy forum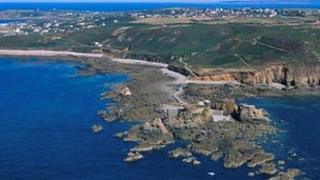 Alderney has signed up to joint plans to develop marine renewable energy in the Channels Islands.
Representatives from Alderney will join others from Guernsey, Jersey and Sark at the second political summit on the issue being held on 18 March.
Representatives from the islands will discuss the progress of developing renewable energy plans.
They will also discuss how they can work together to benefit from future opportunities.
Deputy Al Brouard, from Alderney, said there were challenges ahead, but the Channel Islands' Marine Renewable Energy Forum was a good platform to address those and work together to overcome them.
The chairman of its policy committee, Paul Arditti, said the project was critically important to the island's economy.
He said as they move closer to seeing the first tidal turbines in Alderney waters, it was important they worked closely with other jurisdictions to help make it a reality.