Fishing vessel display for Guernsey's Salerie Battery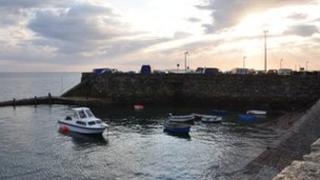 A traditional fishing vessel could form part of a display at Guernsey's Salerie Battery if plans are approved by the island's Environment Department.
A decommissioned fishing vessel has been obtained which is currently being restored.
St Peter Port Constables have put forward redevelopment plans after they expressed concerns about abandoned vehicles in the area.
The scheme also includes plans for seating at the Battery.
Martin Storey, St Peter Port's Deputy, said: "It's a great shame that the Battery, which is one of the first sights of Guernsey for visitors entering the island by sea, has declined over the years."
Information on the history of the Battery would be available on information boards, along with floral displays.
Barry Cash, the Senior Constable of St Peter Port, said: "I believe it will be a great asset for the town. Part of the plans include providing concessionary parking for licence holders."
If the proposals are approved, clearing work will begin in the coming weeks.