Guernsey GPs seek new ways to improve following survey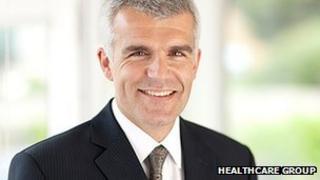 Guernsey doctors are seeking new ways of improving local health services.
The pledge comes despite a recent survey showing patients in Guernsey were happier with the care provided than those in England.
The survey by Ipsos MORI asked a random selection of more than 1,600 patients from all Guernsey GP practices.
Dr Ian Baxendale, the in-coming chairman of the Primary Care Committee, said performance management continued to be a priority.
He said: "We decided to use the same MORI survey they had distributed in England so we had a benchmark against which to compare ourselves and to give our own findings some context.
"While we are very pleased at the levels of positivity - and how we seem to be well ahead of England, that doesn't mean there isn't room for improvement.
"Each practice has its own individual findings enabling them to identify specific areas where additional focus needs to be given."
The survey found 81% of Guernsey patients rated their overall experience with their GP as very good, compared to just 53% in England.