Guernsey report criticises handling of raid settlement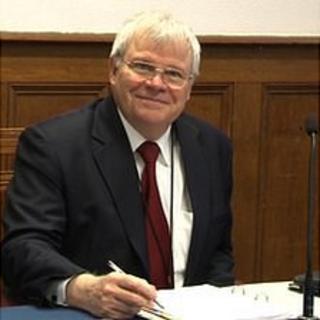 Guernsey's Home Department has been criticised for its handling of the aftermath of an unlawful police raid on law firm AFR Advocates.
The chief officer of Guernsey Police agreed a settlement last year.
Last week in a hearing the Scrutiny Committee questioned the Home Department and Guernsey's Police Chief on their actions.
A report of the committee's findings said the Home Department should have disclosed the compensation amount.
The law firm has stated it would not object to the cost being made public.
The Home Department has said with hindsight it would not have done anything differently.
The Scrutiny Committee also said the negotiations should have been conducted by a politician, and not the Chief of Police.
Paul Arditti, the chair of the Scrutiny Committee, said: "The purpose of this public hearing was to unpack all the various reasons that had been given.
"Our observation was so far as the reasons were concerned we were unable on the evidence we heard to establish any substantive overriding reasons for the non disclosure."