States of Alderney to research retail prices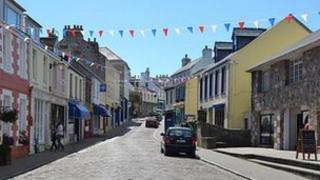 The States of Alderney has agreed to research retail prices in the island.
The Policy Committee said it wanted to create a baseline for comparison with other jurisdictions.
Louis Jean, from the committee, said he was concerned for people on fixed incomes who were finding it hard to meet the costs of living.
He said: "For too long we have been without evidence that supports our view that [Alderney's] economy is very different to Guernsey."
He said the project would look at about 200 - 250 key items and services which could be used as a benchmark when considering economic indicators.
He said that would include an analysis of tax on real property and rental costs in different parts of Guernsey.
Mr Jean said the committee also agreed to consider whether there was merit in undertaking a cost of living survey.