Alderney 'needs professional help' to market itself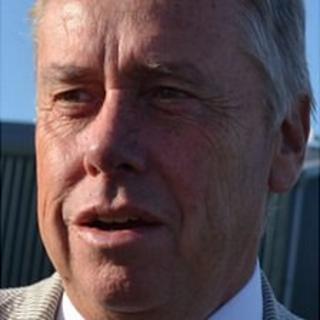 The president of Alderney's Chamber of Commerce says the island needs "professional help" to market itself, if it is to recover from recession.
Andrew Eggleston's comments followed a report by the Business Development, Tourism and Marketing Committee, which shows an economy in steep decline.
He is calling for concerted action to make people aware of the island as a place with which to do business.
"We are the unknown Channel Island," he said. "We have to market ourselves."
The report showed decreases in population, employment, tourist numbers and housing sales.
Mr Eggleston, an estate agent, said 45% of the houses he had for sale had come on to the market as a result of people leaving the island.
"In the past five years since that recession came in, we've been slowing down from fourth gear and we're pretty well getting into first gear at the moment," he said.
Mr Eggleston said the chamber had more than 500 members, meaning it represented most of the working population of the island.
"We do think we need a good PR marketing exercise here," he said.
"We can come up with the ideas of how to sell Alderney with the correct wording but it needs to be put forward professionally."
States member Neil Harvey, the chairman of the Business Development, Tourism and Marketing Committee, said: "There are budgetary issues surrounding this.
"Our budgets do not allow for any significant expenditure in this respect.
"We have taken professional advice in terms of tourism and we've said we need to do something similar in terms of inward investments and immigration into the island."