Outdoor gym built in Delancey Park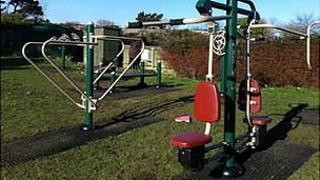 An outdoor gym has been built in Guernsey's Delancey Park as part of efforts to regenerate the area.
The £20,000 facility includes 16 pieces of equipment designed for use by people of all ages.
It is part of a project by the Admiral de Saumarez Trust under which new play areas and a sensory garden have also been built.
Alex Rodger, chairman of the board of trustees, said the aim was for the park to offer something for everyone.