Sark shipping licences issued to current operators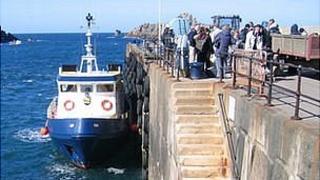 All shipping companies operating to and from Sark have been issued with licences by the lieutenant governor.
It follows a public consultation on a new licensing scheme aimed at protecting Sark's lifeline services and encouraging more tourists to visit.
Sixteen responses were sent in from operators in Jersey, Guernsey, Sark and France.
The system means any commercial transport of passengers or cargo has to be licensed by the governor.
Major Marco Ciotti, from the lieutenant governor's office, said: "We were delighted with the results of the consultation. They provided some very useful feedback on the first draft, which has helped to refine the new shipping licensing policy.
"Anyone wishing to operate in Sark waters for the first time can now find all the information required to make an application online."
Andrew Cook, chairman of the Sark Shipping Committee, said there was no impact on private boat owners.
He said the policy would be regularly reviewed.