Alderney States dissolution call 'may cause crisis'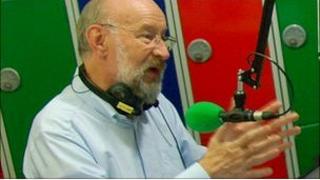 A call for the dissolution of Alderney States could cause a constitutional crisis, a political expert has warned.
Removal of the current government has been demanded in a petition, which has been signed by at least 100 of the 2,000-strong population.
It was started after Paul Arditti lost a vote of no confidence in his position as chairman of the policy and finance committee.
But, Adrian Lee said that in law, there was no way to dissolve the government.
He said it could only be done with outside intervention, but this would conflict with the island's constitution.
'Highly unlikely'
Mr Lee said: "If the States were to be dissolved it would mean the Lieutenant Governor [the Queen's Representative in the Bailiwick] overriding the law and he doesn't under statute have such a power.
"Unlike the UK parliament, which is dissolved by the Queen at the request of the prime minister, the States are never dissolved."
He said as five of the ten members were elected every two years there was "a sort of rolling membership".
Mr Lee said the only other alternative was the UK Government stepping in by invoking its responsibility for good governance in the crown dependencies, which he thought was "highly unlikely".
Lacks the power
He said the only legal way for all 10 seats to be up for election would be for every States member to individually stand down, meaning there would be 10 by-elections.
Mr Lee said similar situations where the UK Government had intervened were rare.
He said an example was its imposition of direct rule on the Turks and Caicos Islands from August 2009 until November 2012, after an inquiry found evidence of widespread corruption among the ruling elite.
Mr Lee said: "The only other example was in Australia in 1975 when Prime Minister Gough Whitlam was sacked by the governor general because the Australian senate would not pass the budget.
"The governor general dissolved parliament causing a general election, there was a huge constitutional crisis, but the big difference is the governor general did have that formal power."