Guernsey hires trouble shooter to tackle health service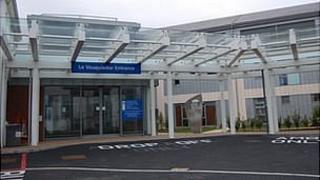 Guernsey's government has hired a trouble shooter - on a one month contract - to improve the island's hospital and health service.
Graham Smith began work on 10 June, the Policy Council has confirmed, after staff shortages and delayed operations at the Princess Elizabeth Hospital.
The Policy Council refused to reveal the cost of hiring Mr Smith, who, it said, had significant experience.
It said he had worked for a number of primary care trusts and royal colleges.
Confirmation of the appointment came after concerns were expressed by the Royal College of Nursing about low staff morale.
'Destabilising' changes
Lindsay Meeks, Guernsey's regional officer for the union, said staff had been "working extremely hard doing overtime shifts and giving up their annual leave" in order to compensate for a shortfall in staff numbers.
The Health and Social Services Department cited staff shortages when it closed de Saumarez ward in January.
This led to the resignation of the department's political board, prior to a planned no-confidence motion in the States assembly.
The ward remains closed.
Mrs Meeks also said nurses felt "destabilised" by changes amongst the department's senior staff.
She said the director of human resources had been replaced in recent weeks, while nurses had been told the chief officer, Mark Cooke, was on an extended leave of absence.
"It's very important that organisations have a vision and that everybody knows where they're going," Mrs Meeks said. "When you lose your chief officer - or people at the top - that can be very destabilising."
A spokeswoman for the department said nobody was available to speak to the media on the issue.
The Policy Council said it would not comment on "individual employment matters".