Guernsey politician calls for stop to residents returning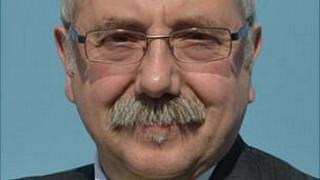 People who move away from Guernsey may not be allowed to retire to the island, if a States proposal is approved.
Deputy Al Brouard's motion calls for the right to live in Guernsey to lapse if people move away from the island for a period longer than they lived there.
This would not affect anyone born in Guernsey or who moves to the island as a child and subsequently gains residency qualification.
Changes to how the population is controlled go to the States next week.
Currently there are 13 different ways a person can become a qualified resident.
Deputy Brouard said: "I don't think it is fair that people can work in Guernsey then 40 years later they can come back to retire despite only spending 15 years in the island and, say, 30 years somewhere else.
"It is just putting a marker down to say... once you leave the island you would have to come back within the amount of time you spent here originally.
"So, if a family spends 20 years working in Guernsey they would have to return within 20 years."
His motion is among 11 proposed amendments to the population plan, which consists of 45 recommendations including replacing the island's current right to work permit and housing licences.