Guernsey population controls given approval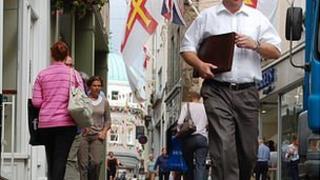 A move to replace Guernsey's housing licence system has been approved by the island's government.
Under the new system there are eight and 14-year milestones for those living in the island to qualify for residency.
It involves short, medium and long-term work permits for one year, five years and eight years respectively.
Six amendments to the original proposals were agreed and will come back to the States for approval before it is sent to the Privy Council.
Currently qualified residents and those with housing licences can live in local market properties, while those without can only live in open market dwellings.
Lifelong right
There are 13 different ways someone can become a qualified resident, which gives them the right to live in the island for their lifetime, even if they leave the island for an extended period.
To earn this lifelong right under the new system people will have to live in the island for 14 years, either in local market properties or in open market if they are aged under 18 when they move to the island.
Local market properties will be open to those who already have residency and those with medium and long-term employment permits.
The changes agreed included rules for seasonal workers, who will be allowed to work in the island for nine months, leave for three months and then return to work again five times in a row instead of the originally planned three times.
Deputies approved a call to allow those serving overseas in the British Armed Forces and their families to count that time towards their residency in Guernsey.
They also agreed employment permits could be revoked for anyone committing criminal offences.