Guernsey drug smuggler jailed for eight years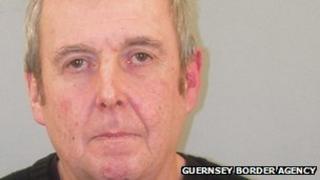 A 57-year-old man has been jailed for eight years for trying to import 6kg (13lbs) of cannabis into Guernsey.
Edward Vernon Rees, from Cardiff, was stopped at St Peter Port harbour on 14 January and had his car searched by a sniffer dog after appearing nervous.
He was found to have 24 nine ounce (255g) bars of the class B drug hidden in the rear door panels of the car.
Police estimated the drugs to have had a resale value in Guernsey of between £120,400 and £150,500.
During Rees' trial in September, Guernsey's Royal Court heard he had "maintained a no comment stance" throughout questioning.
Rees, who had denied the offence, was found guilty by a unanimous verdict.
On Wednesday, Judge Russell Finch sentenced Rees to eight years in prison, to run from the time of his arrest.
Summing up, Judge Finch said this had been a significant attempt to import high street value drugs into the Bailiwick.