Guernsey building plan for start-up companies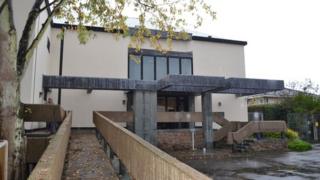 Start-up businesses in Guernsey may be offered cheap office space at the old postal sorting office by the States.
The Commerce and Employment Minister Kevin Stewart said if approved by the treasury department it would reduce the risk of starting in business for local entrepreneurs.
He said the Guelles Road building was a difficult one to let and this would be better than leaving it empty.
Alex Taylor from the Guernsey Enterprise Agency supported the move.
He said Guernsey needed to encourage non-finance business if it wanted to diversify its economy.
"In London you have Google Campus, in a building similar to this, a 70s building that from the outside doesn't look that cool.
"Inside you apply cool ideas, innovative thinking and the start-up community and you get a great place to start a business, work and hang out in," said Mr Taylor.
Deputy Stewart said the States had been working on an economic development strategy for the past year and it was in final drafting stages.
He said it would not be waiting for that: "This is about creating opportunities for people with great ideas and one thing we have never been short of in Guernsey is people with a great idea.
"The next step from having an idea to starting a business is a big one with a lot of risk.
"What we want to do as government is help people take that step, pay a peppercorn rent and get the business started without putting their house in danger."
The minister wants people to get in touch and tell his department about their plans so he can take it to the treasury and show there is a businesses case for using the building in this way.