Guernsey young people 'drinking less alcohol in public'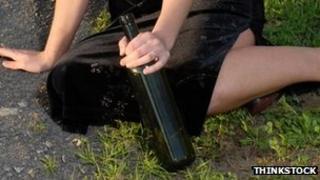 Young people in Guernsey say they are drinking less alcohol in public than three years ago, a survey found.
The results are from the new Young People's Survey, which questioned about 1,500 people of secondary school-age on a range of issues, including health, well-being and attitudes to life.
The survey said 2% admitted drinking alcohol in a public place in one week during the summer.
The figure was about 20% in the last such survey three years ago.
The survey has been run in tandem with a similar one in the UK, where 70,000 youngsters took part.
Education Department lifelong learning manager Alun Williams said the survey could support decision making on future policy matters relating to health and well-being.