Paid parking absent from Guernsey transport plans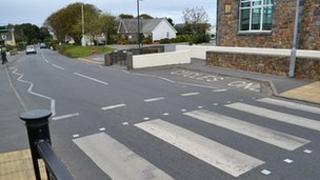 Guernsey's delayed transport strategy will not include proposals for introducing paid parking, according to the deputy environment minister.
Deputy Tony Spruce has revealed disagreements between board members over the issue have caused the delay.
The strategy, which has been years in the making, will now not be considered by deputies before March of next year.
It had been expected the department's policy letter would be ready in time for the December meeting.
Deputy Spruce said it was a "complex subject" and the board had been careful to take into account the information gathered through a public consultation.
The Environment Department worked on a new strategy throughout the last States term, culminating in a report intended for debate in November 2011.
This document was lambasted for being little more than a discussion paper and there were calls for the then board to resign.
It was withdrawn before it could be debated.
Deputy Roger Domaille was elected to the post of Environment Minister in May 2012 and identified a new transport strategy as his top priority.