Teaching weaknesses found at Alderney St Anne's school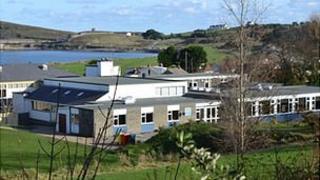 Significant failings in education standards have been found at St Anne's school in Alderney.
A validation report carried out in November found weaknesses in teaching and assessment at the school.
Alan Brown, director of education for the Bailiwick of Guernsey, said the outcome was "disappointing" and the department would "intensify support".
St Anne's - the only state school on Alderney - currently has 126 pupils aged from four to 16.
The three-day assessment in November rated many areas as "less than proficient", the fourth lowest of the five ratings.
'Caring approach'
It found teaching was generally weak in key stage 3 and 4 and especially poor in literacy, which it related to a lack of planning of the curriculum.
However, it also praised some teachers for providing stimulating and challenging lessons and said staff created a safe environment by adopting a caring approach.
The recommendations suggest teachers have sufficient knowledge and understanding to teach their subjects, more attention is placed on marking to improve literacy and more regular checks on the quality of teaching are made.
Mr Brown said the department would work to "ensure rapid improvement in leadership, teaching and learning" by agreeing an action plan with the school.
He said the action plan would be unveiled to parents at a special meeting in January.