Syrian causes given £50,000 by Guernsey Overseas Aid Commission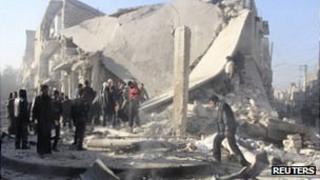 A further donation for projects working to help Syrian refugees has been made by Guernsey's Overseas Aid Commission.
The Disasters Emergency Committee and Unicef have been given £25,000 each.
Commission chairman Mike O'Hara said the "already desperate situation" was being made worse by "one of the harshest winters in many years".
He said "it is the most vulnerable that suffer the most in such situations" and hoped it would "go some way to bringing relief for these people".
Since December 2012 the commission has donated £142,500 to projects supporting Syrian refugees run by Disasters Emergency Committee, Unicef and RED International.
The Guernsey Overseas Aid Commission receives an annual budget of £200,000 for responding to disasters, humanitarian crises and other emergencies in the world's less developed countries.