Sark offered UK support on Barclay brothers conflict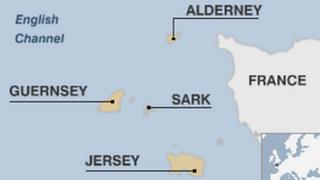 Sark has been offered help by the UK Government to resolve a political conflict with local landowners Sir David and Sir Frederick Barclay.
The move follows concerns by the the UK Justice Select Committee about a "difficult atmosphere" in Sark's relations with the Barclays.
The brothers claim local legislation discriminates against them.
Lord Faulks, Guernsey's liaison official at the UK Ministry of Justice (MoJ), said he was "ready to help".
Sark adopted a new constitution in 2008, ending feudal practices and introducing democracy, but the Barclay brothers, who own the neighbouring island of Brecqhou, have argued that further change is necessary.
Lord Faulks said: "It's a small community. I couldn't pretend there's not real tensions.
"However there is a still a well-functioning democracy. There are going to be disagreements. We stand ready to help but not to interfere."