Guernsey chief minister names opponent as deputy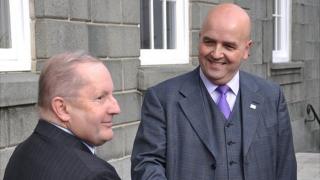 Guernsey's new Chief Minister has nominated his opponent to become his deputy chief minister.
Deputy Jonathan Le Tocq beat Allister Langlois 22 votes to 20 to claim the top job in the chief minister election earlier in March.
The States assembly has to vote on the role and any other member can stand against the chief minister's preferred candidate.
Deputy Le Tocq was the home and deputy chief minister.
As he is now the chief minister, the home and deputy chief minister roles have become vacant.
He has nominated Deputy Peter Gillson for home minister.
The States are due to vote on the two vacancies next week.