Guernsey health department overspend continues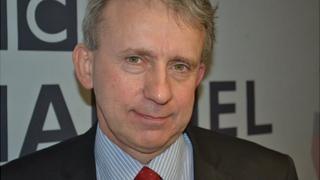 Guernsey's Health and Social Services Department has continued to overspend, despite the political board being replaced.
Minister Mark Dorey said the department overspent by £1.6m in 2013, but did find £3.26m of a £3.29m savings target.
Mr Dorey said the savings had not been realised early enough in the year to offset spending levels.
A £2.2m overspend in 2012 prompted a vote of no confidence that led to the board's resignation.
The department budgets for 2013 was then increased to £111.8m to take into account a projected £1.3m overspend, centrally-funded pay awards and severance pay as part of a States-wide scheme.
Mr Dorey said the additional £300,000 of overspend had not been identified until earlier this year.
The department has previously said the finance systems used by the States made it difficult to measure its overall expenditure.
Mr Dorey committed to continuing to improve the department's financial management during 2014, but warned of "serious challenges" ahead as the department has been tasked with finding £5m of ongoing savings by the end of the year.