Guernsey maternity leave legislation faces possible year-long delay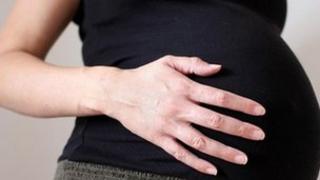 The introduction of maternity leave legislation in Guernsey could be delayed by a year.
Currently there are no legal provisions in Guernsey for women taking a career break to start a family.
Four years ago the States decided the development of legislation on maternity and paternity leave would be a "high priority".
Employment lawyer Rachel Richardson said when it is introduced, it is unlikely maternity leave will be paid.
"We were hoping that it would come in this year but think there's every chance it might now come in next year and there is still some debate as to who is going to finance the maternity leave.
"What is expected is the statutory obligation will be to offer maternity leave, but that it is not necessarily paid," she said.
In 2012 the Guernsey States approved up to six months of statutory leave for new mothers.
It was also granted for those who have worked for the same Guernsey employer for 15 months prior to their due date to be allowed to take the full six months.
Other new mothers will be allowed to take up to 12 weeks, with all mothers having to take two weeks compulsory leave after the birth.
Partners who have been in a job for 15 months will also get two weeks leave.
The proposals were due to come into effect from January 2014 but the introduction date is yet to be announced.