Guernsey residents complain about noisy recycling vans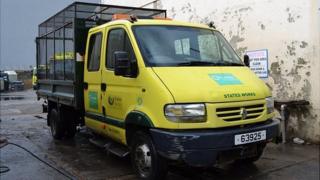 The noise of vehicles used in Guernsey's new kerbside collection recycling scheme are keeping some residents awake.
Some people living in St Peter Port have complained about the noises made by the lorries when reversing.
The vehicles used in the parish are operated by States Works.
Malcolm Cleal, general manager, apologised and said switches had been installed so the reversing beepers could be turned off.
He said: "I can't guarantee you won't have any beepers.
"We have to provide a service and if a vehicle is in for a service or breaks down... and we've got to call something else in, we may not be able to turn the beepers off on them."
All of the island's kerbside collections are made during the early morning.