Special Guernsey Liberation Day flag unveiled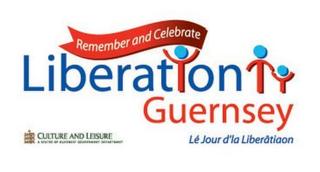 A specially designed Liberation Day flag is due to be flown as part of Guernsey's celebrations of the end of the German Occupation.
The island was invaded by German forces on 30 June 1940 and was liberated by British forces on 9 May 1945.
The flag is due to fly from 8-16 May to mark the liberation of Europe and all of the Channel Islands.
Culture and Leisure Minister Mike O'Hara said the flag would hopefully raise awareness of the important dates.
He said the events were a "significant part of Guernsey's cultural history" and should be "remembered forever".
The flag is based on the logo used by organisers of the Liberation Day celebrations.
It is due to be flown from the mast on the weighbridge roundabout.