Guernsey Petit Port Bay closed due to rain damage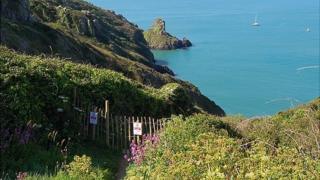 A Guernsey beach has been closed to the public due to damage caused by heavy rainfall earlier this year.
The steps down to Petit Port Bay have been shut "for the foreseeable future" due to the undermining of the cliff.
Access to the bay is still allowed via the sea.
The Environment Department said repair work could not currently be undertaken due to a lack of funds as repairs to coastal defences had been prioritised.