Guernsey's disability champion: Arrun Wilkie appointed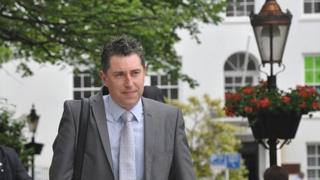 A new disability champion for the States of Guernsey has been appointed.
Deputy Arrun Wilkie replaces Deputy John Gollop who stepped down in June.
The job involves liaising with the island's government about issues affecting disabled residents.
Deputy Wilkie said: "The challenge for the States is to turn its unanimous vote for the Disability and Inclusion Strategy into actions that make a real difference in people's lives."
Shelaine Green, chair of the Guernsey Disability Alliance, said: "It's been clear from the emails and phone calls received from deputies in the past few weeks that there is widespread support for Deputy Wilkie."