Five star hotel gets go-ahead in Guernsey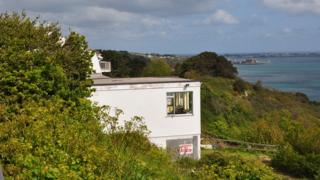 Guernsey's Environment Department has given the go-ahead to build a five star hotel on the former Idlerocks Hotel site.
The plans include 35 en-suite bedrooms, a spa, restaurant and local residential accommodation.
The Idlerocks Hotel was fenced off and fell into disrepair after a fire in September 2003.
Following a second fire at the site in June 2012 three parts of the hotel's structure were demolished.
The Environment Department believes the St Martins site would "benefit from redevelopment" and would "be a significant asset given its location".
The owners, Ramble Rocks Limited, have to meet certain conditions, such as protecting the nearby site of conservation and its trees, and allow the States archaeologist access to the site.